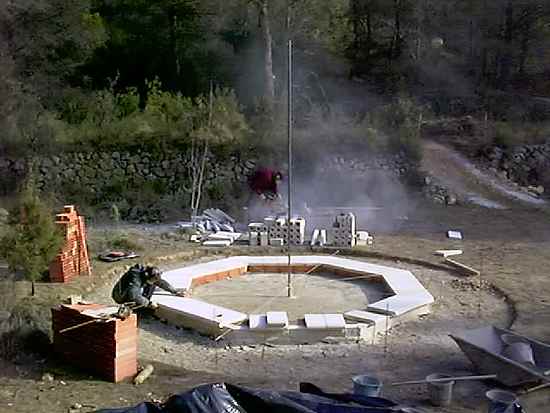 recently completed: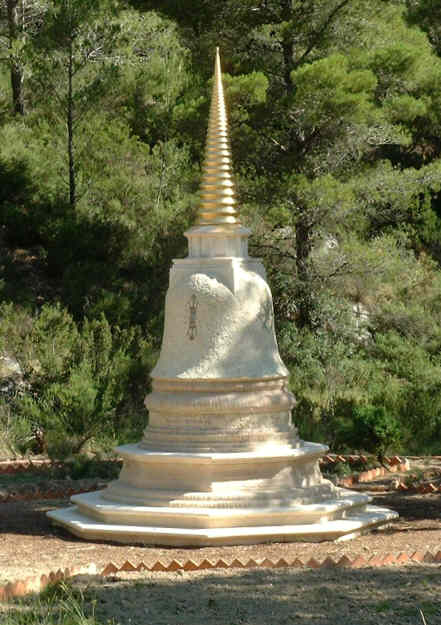 and consecrated: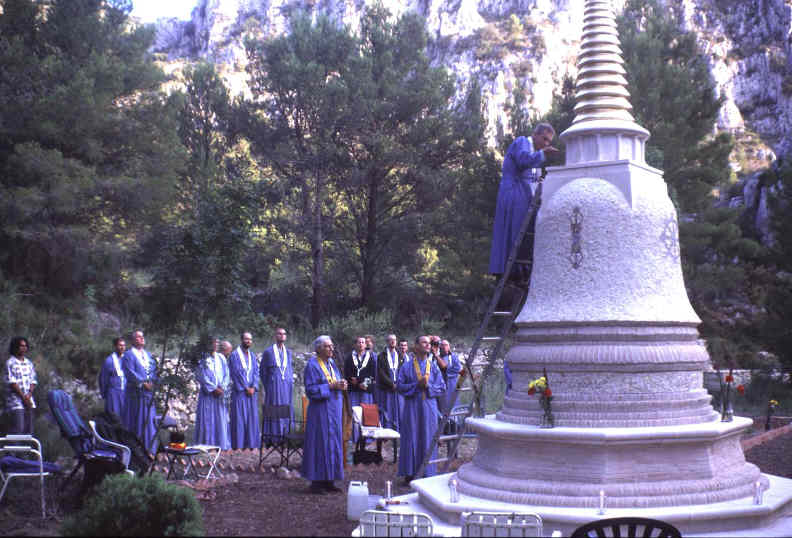 "In July 2002 Bhante Sangharakshita dedicated this
6.5metre Stupa in the Guhyaloka FWBO Retreat Centre
near Alicante in Spain. Enshrined in the Stupa were
relics of his teacher - Dhardo Rimpoche who died in
1990. The dedication was carried out towards the end
of the 4 month spring Ordination Retreat, so also
shows the blue robes worn by those on these retreats."
Rod Drew is also building an E.Indian style stupa for Windhorse
Trading in Cambridge UK.
Started in January 2002 with completion in
April 2003, the stupa is being cast in Jesmonite - an
acrylic fibre-glass resin material - and should be 7
metres (21 feet) tall when completed. A detail - the
final location will be in the centre of the Windhorse
warehouse - for circumnambulation during work - and
ritual pujas on full moon days.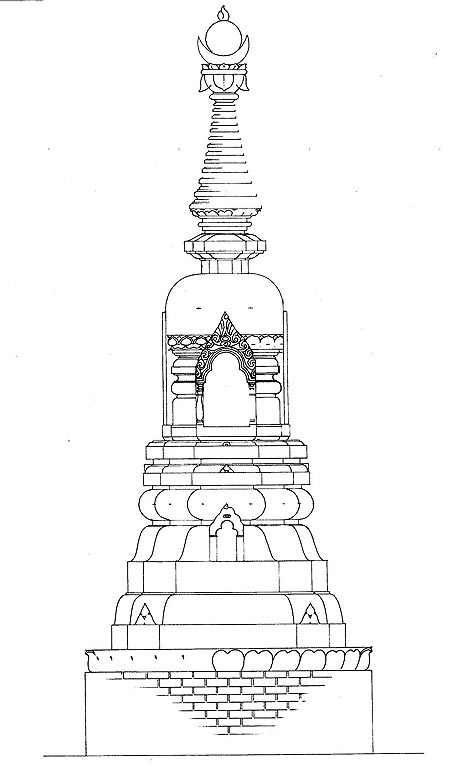 Rod has sent me photos of the construction of this amazing work