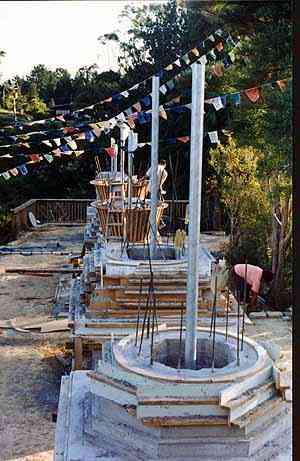 This shows the last two ("decent from heaven" and "reconciliation") just due to be packed with tsa tsa.
The central metal pole goes down to the "cushion" above the throne, later the wooden "life tree", which is the essense, the central nadi, the backbone or heart of the stupa will be slipped down inside this.
Beyond, the other 4 stupas are already further advanced.